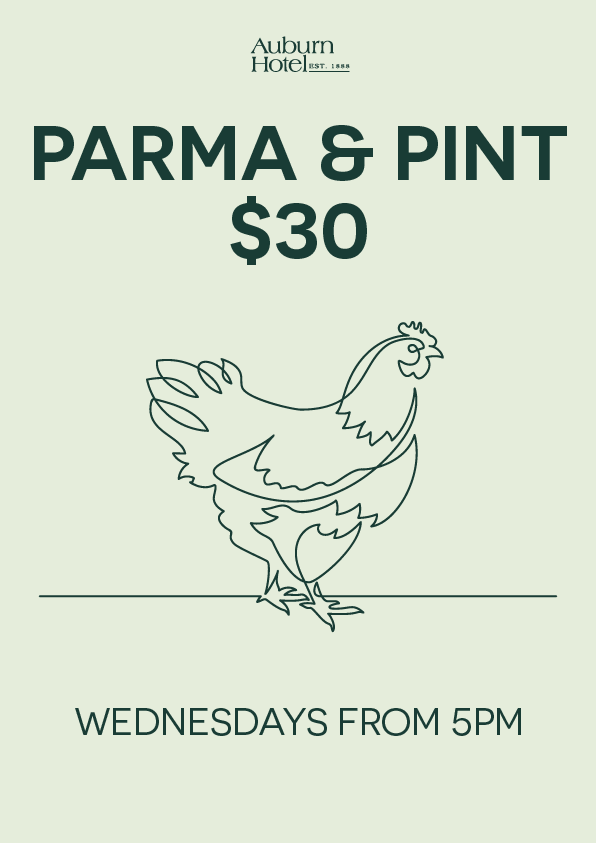 Parma Wednesday
Every Wednesday from 5pm
Wednesdays just got a whole lot better!
Enjoy a classic chicken parma ($30) or vegan parma ($28), served with chips and salad plus get a pint of beer or glass of house wine.
From 5pm, every Wednesday throughout the venue.
Forget about the dishes tonight and book the family in for dinner, pronto!